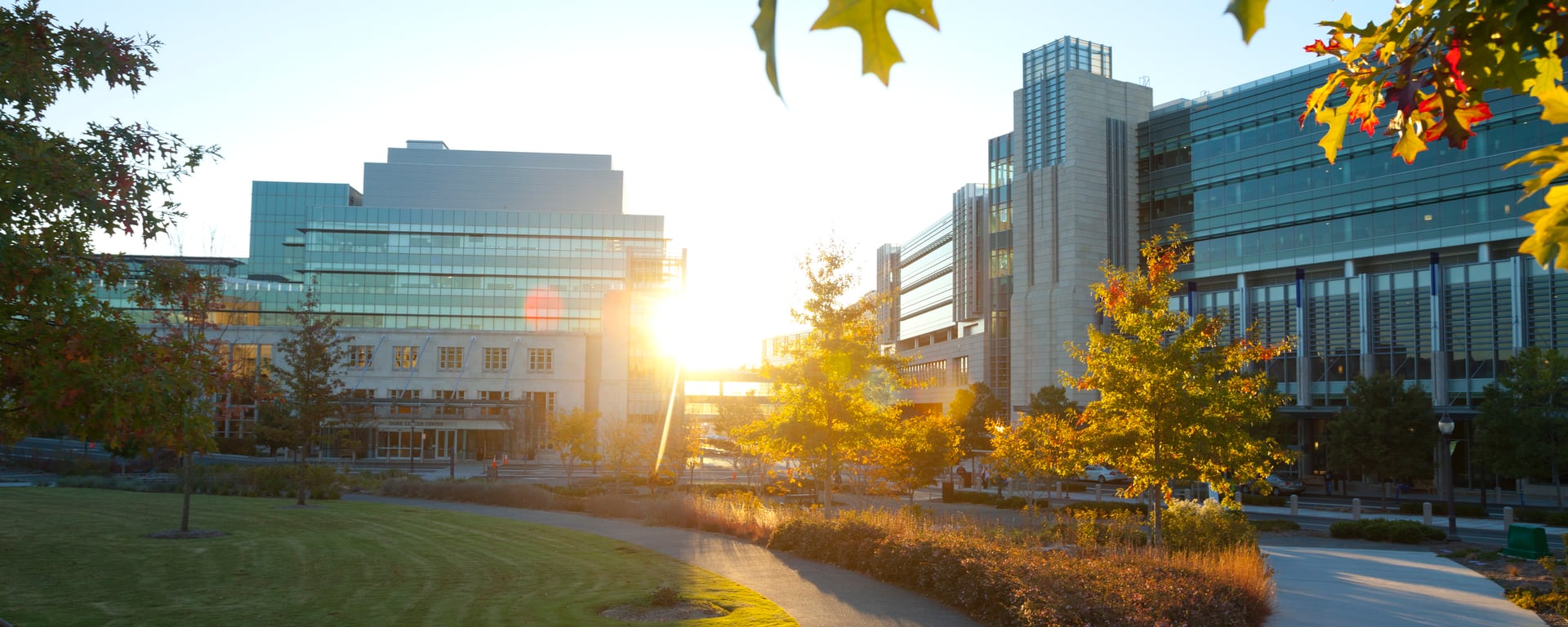 Welcome
The Mission of Duke Pharmacy is we deliver exceptional pharmacy services for a healthier tomorrow. The Vision of Duke Pharmacy is to be a distinguished global leader in pharmacy care. The department is recognized for quality and diversity of services, professional leadership, and educational excellence. The accessibility of pharmacy services is advanced by the innovative use of personnel and technology as demonstrated through the implementation of the Medication Management Center. Employees work as a team to create an exceptional work environment.
Pharmacy services are provided by clinical pharmacy specialists and clinical pharmacists using state of the art information technology systems to support their practices. The implementation of EPIC Maestro Care facilitates coordinated patient management - with a goal of one patient, one record, one Health System. Medication preparation and distribution is also technology based, with centralized distribution processes, profiled automated dispensing cabinets and dedicated sterile products operations (including robotic intravenous admixture systems). Outpatient pharmacies serve the needs of the ambulatory patients in four areas: Duke Clinic, Duke Cancer Center, Children's Health Center, and North Pavilion.
Clinical pharmacy services are well recognized for all medical and surgical services and include cardiology, internal medicine, hematology/oncology, critical care medicine, infectious disease, surgery, solid organ transplantation, pediatrics, adult and pediatric bone marrow transplantation, anticoagulation, pain management, emergency medicine and nutrition support. Comprehensive medication use policy, medication safety, informatics and investigational drug services complement clinical pharmacy services. Clinical rotations are offered to pharmacy students from Campbell University and The University of North Carolina as part of our ongoing commitment to pharmacy education.